Main content starts here, tab to start navigating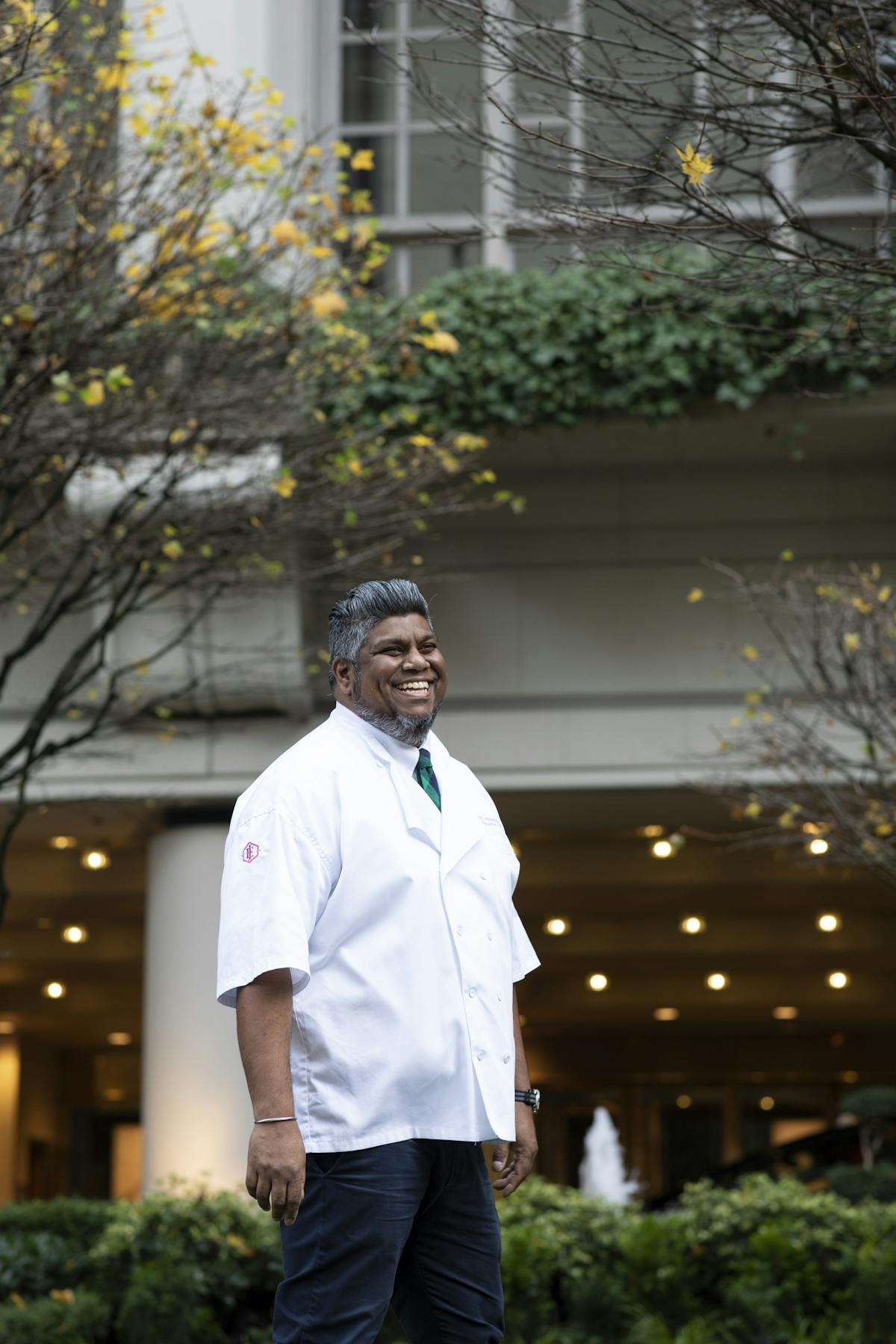 Eraj Jayawickreme
Director of Culinary
With over 20 years of culinary industry experience, Chef Eraj Jayawickreme combines classic flavors of grace with intelligence to create dishes that are both sensational in taste and visually dazzling. Better known as "Chef E", his strong commitment to respect for food is represented in how he uses time honored techniques to coax flavors out of ingredients to bring a dish to its full potential.
As Director of Culinary of Fairmont Olympic, located in the heart of downtown Seattle, Chef E oversees the restaurant and culinary direction of The George, Shuckers, Fourth Ave, and The Olympic Bar.
"I work diligently to include ingredients in this region to create a memorable dining experience for our guests when they come to The George," says Chef E. "With the wide range of dishes that we offer to our guests, I have curated the dishes to be a warm welcome to the heart of downtown Seattle."
Chef E's Career has covered many styles and cuisines from his early culinary work in Cranbrook, Canada and later even opening his own restaurant with a modern approach. In his most recent position, he served as Executive Chef and Food and Beverage Manager of Fairmont Palliser in Calgary.